Whether you need to plan strategically for the future of your organization as a whole or for a specific critical initiative, we will help guide you through the process. We use simple approaches that result in a succinct, easy-to-use plan that 1) furthers your mission, 2) helps realize your ultimate vision, and 3) aligns with your shared values.
Planning a large community meeting? Need your team retreat to go smoothly? We will help facilitate your event, large or small. We use proven tools and structures to help you make decision-making pain-free.
Facing a change in leadership? Adrienne Harris Consulting has a proven track record navigating organizations through changes in leadership. Services we provide, include:
Succession Planning
Interim Executive Management Services
Executive Director Search & Recruitment Services
Board Coaching and Executive Director Mentorship
Organizational Development
You may be asking yourself – How do we increase the effectiveness and overall health of our organization? What work culture helps our staff succeed? How do we plan for changes in leadership? Adrienne Harris Consulting helps clients navigate change and process improvements, including:
Team Communication
Board Development & Training
Succession Planning
Executive Director Mentorship
Organizational Design
Writing winning proposals for your important projects is what we do. We will succinctly craft a strong argument for support. Prefer to do the writing yourself? We help guide you through the grant-writing process and give your team advice on the best approaches for different funding sources. We have experience with federal and state grants as well as grants from private foundations.
Grant Research
Grant Writing
Grant Review Consultation
Grants Management Coaching
Examples of granting agencies and foundations we have worked with in the past include:
Department of Justice
Department of Transportation
Environmental Protection Agency
Fish and Wildlife Service
National Oceanic and Atmospheric Administration
California Arts Council
California Coastal Conservancy
California Department of Fish and Wildlife
California Office of Emergency Services
County of San Luis Obispo
San Luis Obispo Community Foundation
Harold J. Miossi Charitable Trust
Hind Foundation
Blue Shield Foundation
United Way
And More
"Adrienne Harris is hands down a superstar. The San Luis Obispo Food Bank retained Adrienne as our Interim CEO to organize our leadership search and manage our organization during that time frame. And then COVID hit, thrusting her into managing way more than anticipated. Calm under pressure, nimble in her approach, she guided us through a record-breaking increase in services, motivated our staff through uncertain times, and kept focused to enable us to hire an incredible CEO candidate amidst the turmoil. We unreservedly recommend her for her management skills, communication expertise, and vision to help both management teams and boards function at their highest level."
Steve Davis, Past Board Chair
SLO Food Bank
"Adrienne recently shepherded us through our strategic planning process. We knew we were in good hands, and her careful planning made for a smooth afternoon with fruitful and thought-provoking conversation. The result – a succinct roadmap for our next three years with optimistic yet realistic goals and timelines."
Donna Jones, Executive Director
SLO Legal Assistance Foundation
"GALA Central Coast recently went through strategic planning with Adrienne Harris and we cannot recommend her highly enough. She made the whole process interesting and interactive. The work she did before the actual planning session made everything run smoothly and we have a coherent workable plan in progress. We are a small non-profit seeking to promote best practices and grow our organization in a sustainable manner and Adrienne's homework questions really helped focus the group. She was able to make cogent suggestions in addition to keeping us on track. Thank you Adrienne. GALA is delighted that we worked together!"
Michelle Call and GALA Board of Directors
"The Women's Shelter Program was so fortunate to retain Adrienne Harris for our Interim Executive Director role. She helped organize our many grants and ensure we were compliant with requirements. In addition, Adrienne was calm and efficient at managing the rest of our operations, keeping our organization running smoothly and ensuring that services for our clients were never interrupted. Thanks to her hard work it was a clean hand off to our new ED. Adrienne possessed the skills needed to help us through a key time of transition."
Robin Mitchell Hee
Women's Shelter Program of San Luis Obispo
President of the Board
"I have worked with Adrienne and the Morro Bay National Estuary Program for several years crafting programs and grant requests meeting both of our goals. Grant writing is an art and Adrienne has captured it."
Howard Carroll
Trustee
Harold J. Miossi Charitable Trust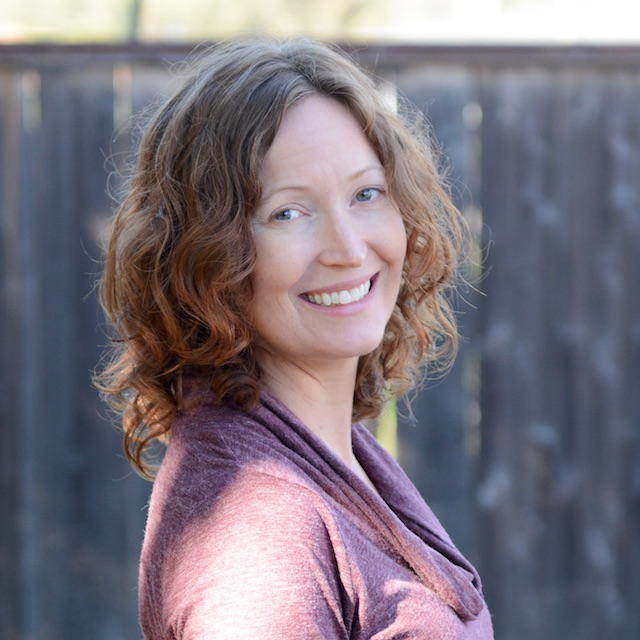 Adrienne Harris
Principal
Adrienne has 20 years of experience working with nonprofit organizations and government to advance initiatives at the national, regional, and local levels. As a former nonprofit Executive Director, she has unique insights into the challenges facing small and mid-sized nonprofit groups. Adrienne has experience directing effective public-private partnerships, managing multi-year government and private grants, and building strategic board involvement. She has helped organizations locally and across the West Coast plan for the future by creating simple processes to identify shared goals.
During her career, Adrienne has worked with grassroots and community-based organizations both in the U.S. and abroad. Adrienne is the former Executive Director of the Bay Foundation of Morro Bay and Morro Bay National Estuary Program, where she worked with community members, local government, and other nonprofits to further conservation efforts. Among other past work, Adrienne served as a policy analyst for the National Oceanic and Atmospheric Administration (NOAA) in Washington, D.C. coaching agency staff on communications with Congress. She worked with farmers and fishermen as a U.S. Peace Corps volunteer in the Philippines, and was co-chair of Artomatic, a 1,000 plus artist art festival celebrating visual and performing arts in Washington, D.C.